Fans Suspect Halsey Is Pregnant After Singer Teases 'Biggest Secret' Reveal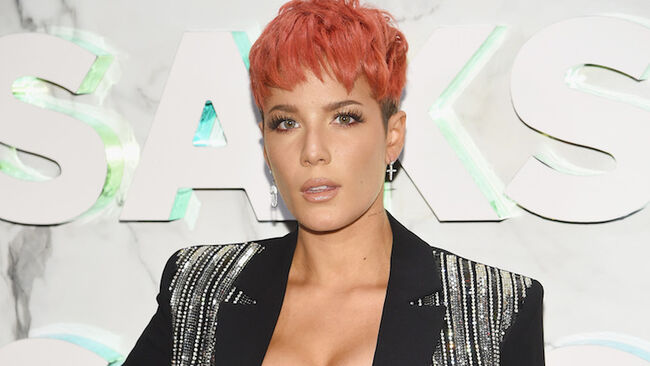 Halsey has the "biggest secret" to share with her fans — but is it that she's with child?
Last night (February 18), the "Closer" singer dropped a few hints at some exciting news — "(unrelated to the album)" — on Twitter, promising fans, "when u guys hear it, some of you are gonna explode into actual pieces."
Followers responded with an array of wacky theories. As one Twitter user threw out the (albeit VERY CONVINCING) concept of a "lady marmalade rendition with you, demi lovato, carly rae jepsen and cardi b" — which we'd be totally here for, btw — other, less creative assumptions predict the "Without Me" artist is expecting a baby, possibly with new boyfriend Yungblud.
But if you were betting on a bundle of joy, Halsey begs you to try again!
"People think my last tweet is me hinting I'm pregnant, which means I'm either: a. gaining weight b. acting weirder than usual," she wrote to clarify her prior tweet, quipping, "jokes on u, I'm doing BOTH! however STILL not pregnant!"
Also, FYI: Halsey says there's "nothing at all" wrong with people thinking she's packed on a few pounds, adding, "I feel really good right now tbh!"
We love a body positive queen — and can't wait to hear her big reveal!