Khloe Kardashian Fires Back After Being Mom-Shamed For Her Long Nails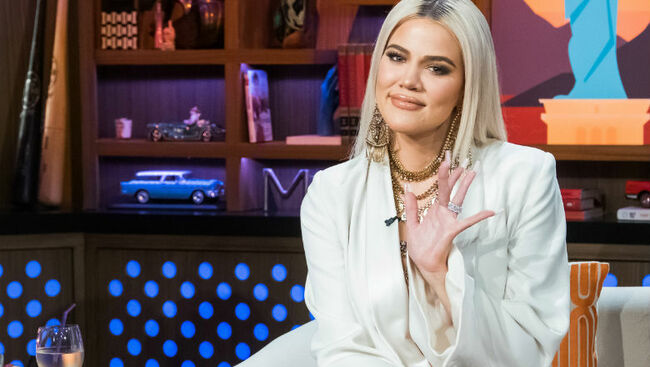 Khloé Kardashian is balancing the responsibilities as a mother and beauty mogul just fine and it doesn't seem like she needs any assistance from social media. That's the message that we took away from the Keeping Up with the Kardashian reality star after she was mom-shamed for having long nails on Instagram.
Over the weekend, the mother of 1-year-old True took to the social media platform to show off her lengthy red nails, but the reveal arrived with plenty of traction. Not only did folks question how she looks after her baby daughter with the beauty trend, but they specifically inquired about how she changes True's diapers. Unsurprisingly, Kardashian didn't take well to the comments to the post and responded to the criticism via Twitter, writing, "It's annoying when people talk about my nails. Trust me, I manage just fine. The same way I take care of myself, I take care of my baby. There are more serious things to discuss. At least I would hope. 🙄 Happy Monday to you."
Last week, an insider told PEOPLE that the E! reality star "rarely talks about" Tristan Thompson, and that's, in part, because they don't spend a lot of time together. "Khloé and True are happy in Los Angeles. They spend very little time in Cleveland, where Tristan is," the source told the outlet. "She very much acts like a single mom." Despite her multiple ventures as a Kardashian, the famed personality's focus has fallen on her 10-month-old daughter. "Khloé is a great mom. It's so obvious how much she loves being a mom. She likes that True is a bit older now — they attend classes with other babies True's age and Khloé is making sure she has friends," the source continued.