Matt Sorum Says Vibe In Deadland Ritual Is Very Similar To Velvet Revolver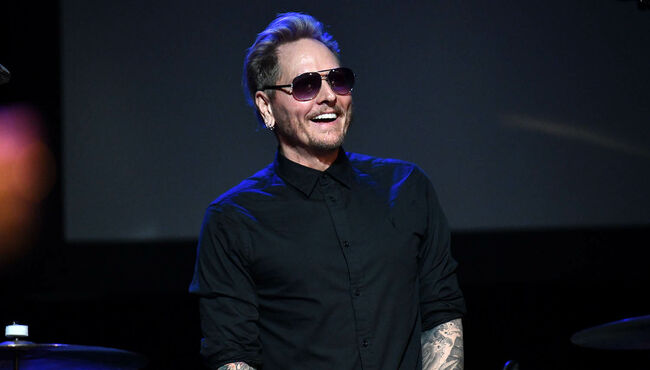 Super group is a dirty word in rock music because it has often come with impossibly high expectations, and big investments from record companies.
But Deadland Ritual — which features the Rock and Roll Hall of Fame rhythm section of ex-Guns N' Roses drummer Matt Sorum and Black Sabbath bassist Geezer Butler alongside longtime Billy Idol guitarist Steve Stevens and singer Franky Perez — wasn't out for a big money record deal. In fact, the band is reveling in the freedom of having no expectations.
Sorum told Loudwire's Toni Gonzales in a new interview that the stage he's currently at with Deadland Ritual reminds him a lot of the earliest days of his post-GNR supergroup Velvet Revolver.
"It's a renewed energy, you do have to really step it up because you're unleashing something into the world that they might or might not want to resonate towards," Sorum said. "Because number one, they think, 'Oh, it's just a bunch of guys getting together because they think they should put a band together or be a supergroup. But that's not the intention at all."
For Sorum and countless other rock drummers, Butler's iconic band was an crucial influence. Sorum points to Black Sabbath's debut album as one of his all-time favorites, thanks to its improvisational feel.
"...[B]y talking to Geezer, they went in and they basically jammed, you know," Sorum explained. "He told me that they made that whole record in about three days. In those days it was just a different thing. ... That being said, we have a couple of new songs that were definitely coming out a little further on the limb, and I think that's interesting because, in the new world of crazy music, we don't have to really make anybody in the record company happy anymore. We don't have to focus on trying to get a song on the radio."
Deadland Ritual has embraced a lack of commercial expectations, he says.
"It actually gives you a lot more freedom to be able to do whatever you want," Sorum continued. "[Geezer is] really the guy that's the benchmark of what's cool and what's not cool."
Butler himself spoke of the band's loose vibe earlier this year, noting that all the members live in the same area, so they don't have to plan sessions far in advance.
"If I feel like writing a song today, I call up Steve, go around to Steven's house and we try something," he said.
Deadland Ritual plans to have a new album ready later this year.
The band recently announced its first tour. Get all the tour dates here.
Photo: Getty Images