Meghan Markle Makes Secret Trip To NYC For Baby Shower And Girls' Trip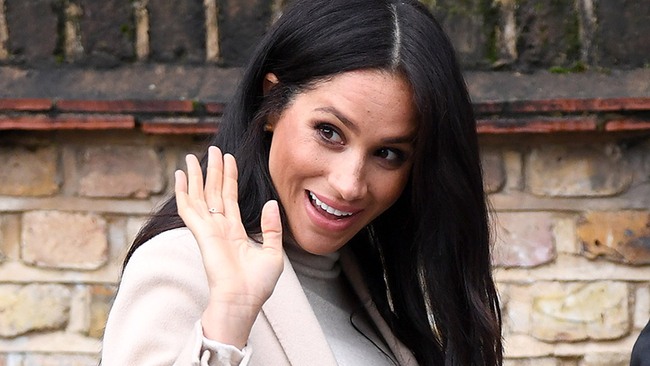 Meghan Markle is getting ready for baby with the help of some of her closest girlfriends. The Duchess of Sussex made a secret girls' trip to New York City for a special baby shower. Meghan flew to her native U.S. on Friday (Feb. 15) for a five night stay in the Big Apple. This is the first time Meghan has returned to New York since her wedding in May 2018.
"The trip is a lovely chance to catch up with friends and spend time in a city she loves," a source revealed to Harper's Bazaar. "This will be the last time a lot of them will see Meg until after the baby is born so it's nice to share precious moments." The source also noted that this girls' trip has planned for months.
Meghan is joined in NYC by stylist and close friend of the Duchess, Jessica Mulroney, who was a bridesmaid at the royal wedding. Jessica will help throw her royal bestie a baby shower with 15 of Meghan's closest friends on Tuesday (Feb. 19). "It's been a relaxing visit. Nothing beats face time with your friends. Meg will be flying home refreshed and relaxed—and with a lot of new baby clothes," a source said.
In addition to her baby shower, Meghan reportedly plans to do a lot of shopping, resting, and eating while in New York City. She reportedly visited Ladurée in SoHo with Jessica over the weekend. The pair enjoyed tea and macarons in one of the bakery's private spaces, according to Harper's.
Meghan's first child with her husband, Prince Harry, is due in late April. The Duchess is expected to have second baby shower in London sometime in the near future.
Photo: Getty

Keith Allen
I am born and raised in Michigan but love the Triad. I was sold as soon as I heard no snow, well very little snow I should say! I enjoy all kinds of music, sports, and playing with my two children Madison and our dog Beau!! Thank you to everyone...
Read more